NEWS
July 12th, 2022
Do rising costs have you concerned about traveling?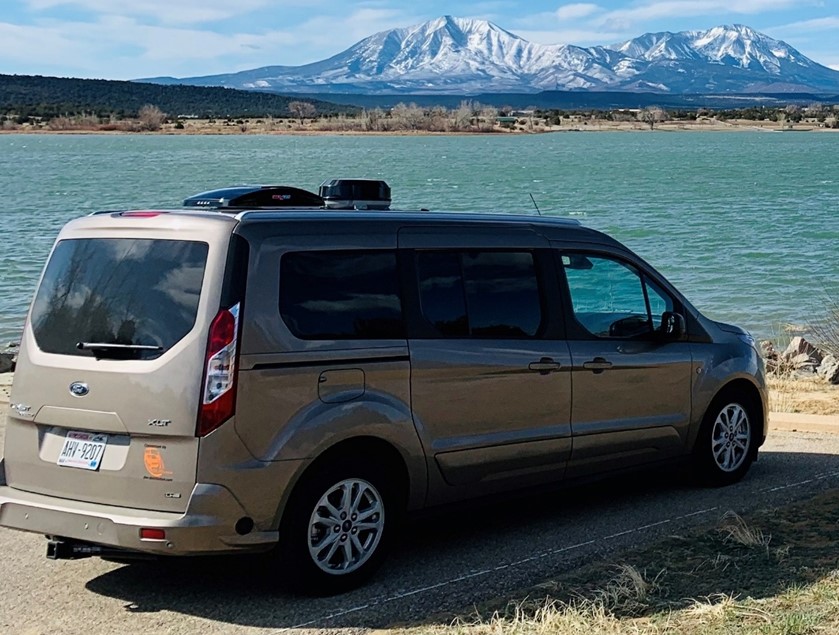 The Mini-T Ford Transit Connect campervan by DLM Distribution can help you affordably enjoy your traveling, vacations or your daily commute. Some things to consider:
1) Your Mini-T Campervan can become your only vehicle.
2) No storage, tax, or maintenance on a second RV or camper.
3) Gas mileage is 24-28 mpg.
4) At just 16 feet long, it can be parked in any parking spot.
5) The Mini-T height is just 80 inches, allowing you to park in any standard garage.
6) Refrigerator allows you to carry soda/water and not pay the convenience store prices.
7) Having a microwave and refrigerator with you always means no need to stop at restaurants.
8) Maintenance is low cost and can be completed nationwide at any Ford dealership.
9) Camp sites cost much less than hotels.
10) A Mini-T is small enough you can park in a friend's or family driveway for no-cost camping!
11) Share camp sites.
12) Secure, safe way to camp.
13) Self-contained, allowing you to camp off grid.
14) Freedom to travel anytime!
Above are just some of the advantages of owning a Mini-T Campervan. The Ford Transit Connect is a reliable vehicle that can become your daily driver and the camper conversion also allows you to travel economically without giving up any luxuries.
Happy Camping!
DLM-Distribution / Campervans is a licensed manufacture and dealer located in Lake Crystal Minnesota serving clients around the country
Contact Dave: 651-285-7089 or Candy: 507-382-9446 today!